Welcome to THE place for GSHE news
You will find here ALL the articles and videos published in relation to the project and the Hub.
 TWO TIPS BEFORE YOU GO ENJOY THE GSHE NEWS:
To ease your browsing, the articles are sorted by date of publication(from the latest to the oldest).
For the same reason, we have "Categorized" the articles per thematic. You can easily access all the articles linked to one thematic by clicking on the theme of your choice (see the "green" indication just below the article picture).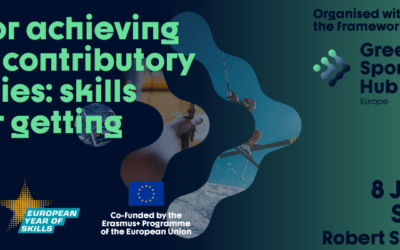 Greening sports for achieving participative and contributory circular communities: skills and know-how for getting there Limited seats are available for the in-person event at the House of Scotland in Brussels on 8 June 2023. We expect to host 50+ delegates for 3...