THE PARTNERSHIP OF GREEN PLAYERS
A collaborative partnership raises a common voice for sustainable sport
Introducing the green players behind the project
The Green Sports Hub Europe partnership is made of green players. It comprises representatives from public authorities investing in circular economy, to sustainability expert organisations and NGO, national and European sport organisations and EU umbrella sport related organisations. They collectively therefore represent many types, sizes and levels of organisations.
The hub governance is made of 4 layers:
▶  The Project Partners
▶  The Steering Committee
▶  The External experts
▶  The HUB associates
The "Green Sports Hub Europe" project Steering Committee is project focus. Its role is to make decisions and provide guidance and orientation on the project OUTCOMES AND OUTPUTS. It will also act as "spokesperson" for the partnership. It is made of representatives from:
Surfrider Foundation Europe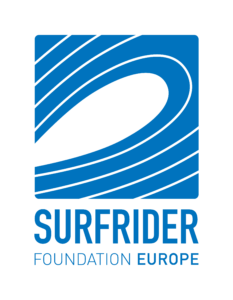 Surfrider Foundation Europe (SFE) is a non-profit organisation which aims to protect and showcase the importance of lakes, rivers, the ocean, waves and coastlines. Created in 1990, it now has over 15,000 members, active in 12 countries with 46 volunteer-run branches and 5 local offices. 
It has recognised authority in three areas of expertise: 
▶  Marine litter, water quality and public health;
▶  Coastal management;
▶  Climate change.
The Association des Cités et Régions pour la gestion durable des Ressources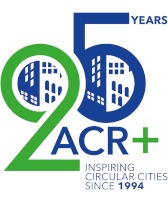 The Association of Cities and Regions for Sustainable Resource Management (ACR+) is an international network of cities and regions sharing the aim of promoting sustainable resource management, through prevention at its source, but also reusing, recycling and accelerating the transition towards a circular economy in their territories and beyond. Its network is comprised of key players in fields of resource management such as NGOs, academic institutions, consultancy or private organisations. It has around 90 members, mainly local and regional authorities as well as national networks of local authorities representing around 1100 municipalities. 
The Confédération Européenne de Volleyball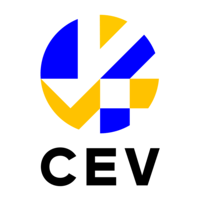 Officially established in 1973, the European Volleyball Confederation (CEV) is the FIVB supporting institution responsible for governing 56 National Federations throughout Europe and is recognized as such by the Fédération Internationale de Volleyball (FIVB).
The CEV is responsible for the organisation of all European competitions in Volleyball, Beach Volleyball, and Snow Volleyball, while fostering and supporting the development and growth of the sport in all its forms within the territories of its National Federations.
The Green Sports Hub Europe project partners contribute to the development of all project's outputs. In particular they are key actors with regards  validation of protocol and implementation of research phase (collation of initiatives, feedback and testimonials). They are also involved in the analysis of results. More importantly, they have a key role in the consultation and testing phase.
In addition to members from the Steering Committee, the GSHE partnership gathers:
Rugby Europe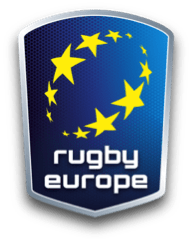 Established in 1934, Rugby Europe is the governing body responsible for the promotion, development, administration of the game of rugby Union in Europe and management of international competitions for the 48 member unions across the European region. The association organizes over 80 international games and 20 rugby tournaments each year.
In addition, Rugby Europe is responsible for the training and education and development programmes across the region, reaching out to more than 5000 people, training more than 500.000 participants, and engaging yearly in projects design to spread the Game of Rugby and its Values to the coming generation.
The Olympic Committee of Slovenia–Association of Sports Federation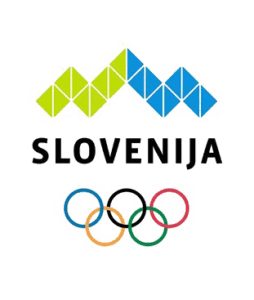 The Olympic Committee of Slovenia–Association of Sports Federations (OCS – ASF) was established in 1991 when Slovenia became an independent country. This umbrella non-governmental sport organization has 170 members – national and local sports federations and other sport associations.
Its mission is to create a better country through sport and the Olympic movement. It is not only connected to the elite sport, but also to sport for all with a high awareness of the importance of sport at the local level. 
The European University Sports Association Institute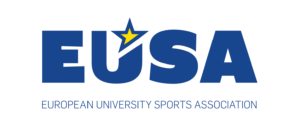 Established in 1999, the EUSA Institute is a non-profit non-governmental organisation working on developing university sports, organizing sports events, carrying out sports activities and projects and providing education in sports at the university level. The Institute supports activities of the European University Sports Association (EUSA), the governing body for university and college sport in Europe, having 46 national university sports member associations. 
As a pan-European non-governmental organisation, it links national university sport federations, universities, teams, individual competitors, volunteers and other partners throughout Europe.  
The "Green Sports Hub Europe" project External Experts are key elements of the project workforce. Indeed they bring a specific set of skills and expertise as well as an in-depth knowledge of the issues at stake. They are a clear driving force in the development of the project tools and vision.
The two selected external expert organisations are:
Team Planet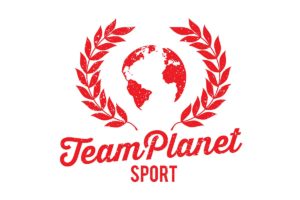 Team Planet provides sustainability expertise to organisations involved in sport. It is creating change and providing sustainable solutions across more than 20 projects, with clients based in six countries including: WWF International, Qatar FIFA World Cup 2022 (Supreme Committee), Gary Neville's Sustainability in Sport Foundation, Beyond Sport, Sport and Sustainability International, etc.
For the GSHE project, Simon Lewis, its Director, has been identified as the External Sustainability adviser. He is bringing its extensive knowledge and recognised expertise in creating sustainable change with sport organisations and is guarantor of the interpretation of the data and the quality of the content.
Burson Cohn & Wolfe Europe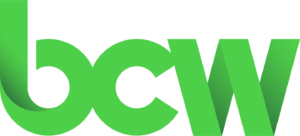 BCW (Burson Cohn & Wolfe) is a full-service global communications agency. BCW delivers digitally and data-driven creative content and integrated communications solutions grounded in earned media and scaled across all channels for clients including the sports sector.
In particular, BCW, as a driving force behind the project and the hub, is bringing on board two distinct profiles to support the project as an  EU public affairs and communications specialist for the sports sector.  BCW's role is to: support communication and dissemination preparation and delivery; deliver strategic sports policy insights; support coordination and development of partnerships; supply integrated solutions for multiplying outcomes and supply technical and creative know-how to create online tools. 
The HUB Associate Partners – an extra ring of green players
The line-up of associate partners -who have supported the project application- is of great added value.
Indeed, they are providing extra breath to the project in consultation and later on testing phase (for sports organisations) and will be key in ensuring the legacy of the hub (understood as buy-in from policy makers and institutions).