The last in-person meeting of the Green Sports Hub Europe (GSHE) Project partners took place on 12 and 13th October in Lisbon, Portugal. The meeting was hosted by CPD – the Portuguese Sports Confederation. 
Co-funded by the Erasmus+ Project co-funded by the European Union, the GSHE has entered its last quarter. The final 2 days meeting marked the culmination of a three-year journey to promote sustainability in sports.
It offered an opportunity for project partners from various countries to come together, share insights, and reflect on the accomplishments achieved over the three-year project.
During the meeting, participants discussed, in particular, the challenges and successes encountered, while emphasizing the need to continue promoting sustainability within the sports sector. This will be shown within the last two deliverables of the project which were discussed and signed off by the partnership: the Charter and its soft version with a Pledge (IO6) and the Legacy Plan (IO 7).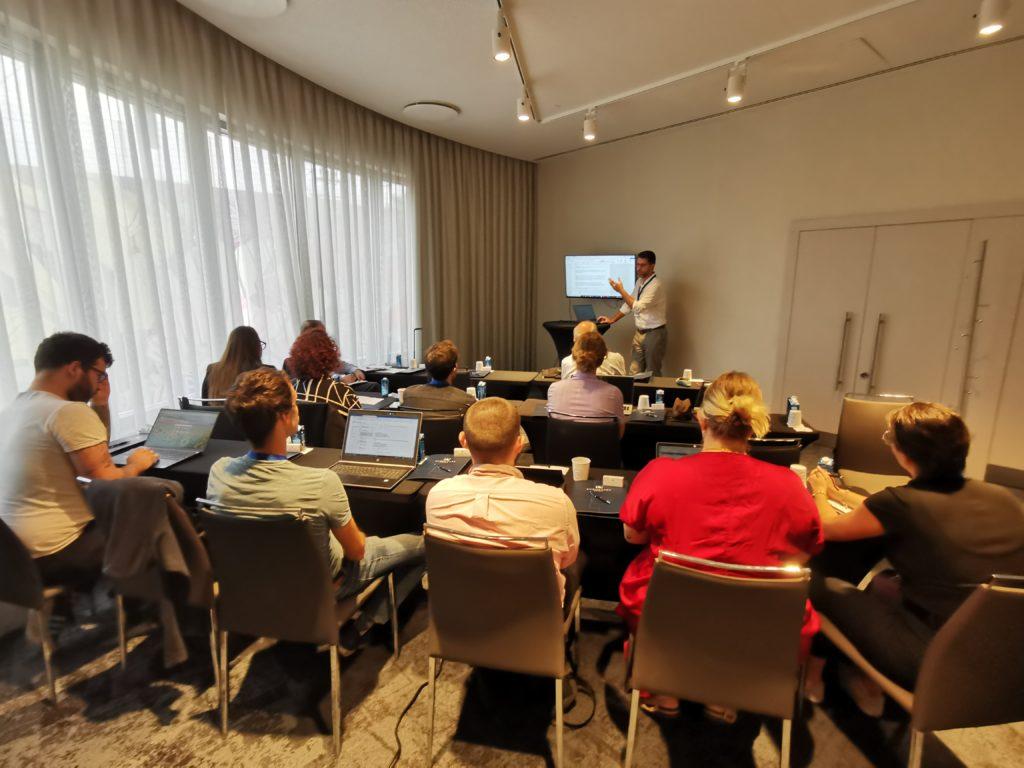 Partners also discussed their approach to the capacity multiplier events organised through the year 2023 and how the GSHE and supporting tools have helped them reach strategic goals towards a greener future for the sport. In particular, attendees had a chance to review and discuss green practices from an institutional perspective, with the conversation revolving around this topic aimed at amending statutes and event planning agreements to strengthen green policies and make sure events are run in a more environmental-friendly way, by reducing flying, unnecessary travels, etc.   
Those learnings will be passed on to all interested stakeholders via the Legacy Plan as partners agreed that the future of the Hub shall be based on knowledge sharing. Interesting parties will have a chance to express their interest in signing the pledge that was discussed during the final meeting and will soon be made available. This will be a concrete way to commit to undertaking further actions within the main scope of the project.
Established in 2021 with the overarching goal of fostering sustainable practices for grassroots sports events and environmental responsibility within the European sports community, the GSHE has from the beginning been designed as a pilot action. While it's now time for all project partners to wrap up the EU-funded project, the future is yet to come to turn the project into a fully-fledged Hub allowing the project partners to align even more with the vision of the European Commission and the so-called European Green Deal. 
They will now focus on communication and dissemination aspects as well as official reporting to close this 3 years project.